History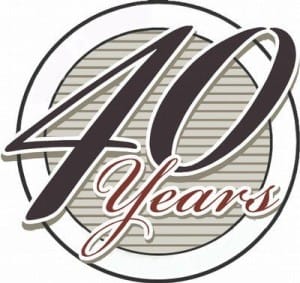 Fenn Valley is the oldest vineyard in Michigan. After researching the property and the process of winemaking, the site of the Fenn Valley Vineyards was purchased in 1973 by the Welsch family from Chicago. The 230 acre farm was originally a struggling fruit farm, which was cleared to make way for the vineyard. The first grapes were planted in 1974, and Fenn Valley Vineyards was born.  Today, it is still family owned and operated, producing up to 400 tons of grapes and 60,000 gallons of wine annually.
About
Growing grapes in Michigan to produce wine is not an easy task.  The conditions must be perfect- sandy soil, moderate winter and summer temperatures, and rolling terrain to allow for natural airflow. Also, from the time the vines are planted, to when the grapes are ready for full harvest, is 5 years.  Grape vines typically only survive in the Michigan climate for about 25 years, so the vineyard is constantly being replanted.  However, with 40 years of experience, Fenn Valley is able to produce world-class wine, even in Michigan's difficult climate.
Fenn Valley produces red wines, white wines, specialty wines, and fruit wines. Both the red and white wines are well balanced, premium wines, which pair well with food. The red wines display a slight fruit forward note, the white wines are crisp, and the fruit wines are slightly sweet and refreshing.
Events
There are several ways to experience Fenn Valley and sample their delicious wines:
Visit their tasting room, where you can sample four different wines as well    as the "wine of the day"
Participate in their Vineyard Tour or Wine and Food Tour, and learn about    growing and winemaking processes, complemented by a wine tasting.
Attend an event where you can mingle with other wine lovers, enjoy            delicious food with the winemaker, and sample a variety of wines
Wine Festival and Open House

Lunch with the Winemaker

Winemaker's Dinners

Summer Evening Cook-outs

Girl's Afternoon Out

Pre-Release Wine and Food Pairings

The Vine Wine'd 5k and Post Race Cookout

Chili Cook-Off

Nouveau Fest
Awards
Fenn Valley has received numerous domestic and international awards on their wines, too many to mention.  Most recently, in 2012 they received over 60 medals, including 15 Gold medals and 3 Double Gold medals.  The Double Gold medals are the highest distinction and are very difficult to obtain because the judges on two different panels must unanimously award the wine a Gold medal.
Vignoles Reserve 2011 Semi Dry White Wine – Michigan Wine and Spirits    Competition
Riesling 2011 – Finger Lakes International Wine Competition
Merlot 2010 – Tasters Guild International Wine Judging
Fenn Valley Vineyards was also selected by Trip Advisor as a 2013 Certificate of Excellence Winner, which is based on the number of "Excellent" rankings and therefore being voted as the #1 Winery in the area.
Congratulations to Fenn Valley Vineyards & Wine Cellar their 40th anniversary and on 40 Delicously Successful Years!