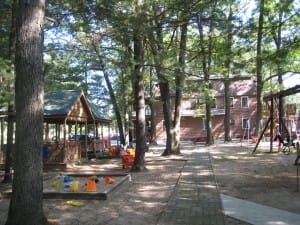 A 30th Anniversary Dinner and Silent Auction marked the 30th birthday of Little Mary's Hospitality House, held at the Norman Township Community Center in Wellston, Michigan on July 28, 2012. According to Maureen Fischer, co-founder and Secretary of the charity, "We had a great fundraiser.  Full house.  Off-the-charts prime rib dinner. Great silent auction."
While for-profit businesses often celebrate anniversaries to bring in extra business, it is important to realize that not-for-profit businesses also can take advantage of an anniversary by promoting it at an event such as the dinner by Little Mary's.  This year they used a variety of fund raising efforts for their celebration:
Announcement in their newsletter, with a Save the Date blurb
Mailing to donor list announcing the event; included tickets to purchase and to sell to others
Sold tickets for the event at the door
Held a Grand Raffle for numerous large prizes, with advance and on-site ticket sales
Held a Silent Auction with numerous items, both large and small, for attendees to bid on, hopefully taking home a few
Advertised the event through media blitzes in area newspapers and via radio. This provided  expanded visibility and name recognition as well as more attendees to the event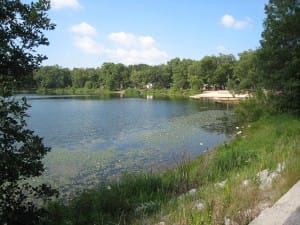 Christian-based Little Mary's Hospitality House provides a free, year round vacation retreat for families who have children with catastrophic, debilitating, life threatening or terminal illnesses.  The 501c3 non-profit organization was established in memory of three year old Mary Catherine Fischer who died of a terminal brain tumor in 1982. Although it is shady along the near-private lake and 6-apartment vacation retreat, the sun never ceases to shine there; new families are welcomed weekly with love, compassion, and determination to give them a relaxing respite from their daily life.