Frederick Meijer Gardens & Sculpture Park is a world renowned horticulture and sculpture park located in Grand Rapids, Michigan. The original concept of the park was created by the West Michigan Horticulture Society. However, the society needed financial backing to make the dream become a reality. Fred and Lena Meijer embraced the idea, and after 13 years of planning, the Frederick Meijer Gardens & Sculpture Park opened to the public in 1995. Today, Meijer Gardens hosts more than 600,000 visitors annually, and has been ranked in the top 100 most-visited art museums worldwide by the Art Newspaper.
Throughout the years, Frederick Meijer Gardens has grown exponentially to include the following areas:
• Sculpture Park
• Featured Art Exhibitions
• Horticulture Gardens
o Carnivorous Plants
o Arid Garden
o Woodland Shade Garden
o Perennial and Bulb Garden
• Tropical Conservatory
• Japanese Garden
• Children's Garden
• Michigan Farm Garden
• Butterflies Are Blooming
• Amphitheater
• Holiday Exhibitions
The Sculpture Park contains more than 50 sculptures from artists worldwide, and is one of the largest collections of outdoor sculptures in the nation. Follow the pathways along the manicured lawns, grassy meadows, and tranquil ponds while viewing the sculptures. The current featured art exhibition showcases five large-scale steel sculptures by Bernar Venet, and can be viewed through October.
The Horticulture Gardens feature plants from around the world and represent various regions and climates such as arid deserts, woodlands, and tropical rain forests. Plants are selected for year-round interest and each garden is unique, educational, and a natural work of art. The Tropical Conservatory also features the Butterflies Are Blooming Exhibit each spring from March 1 to April 30. It features tropical butterflies from around the world. There are 7000 butterflies and 50 species throughout the exhibition. It's the largest temporary butterfly exhibit in the nation.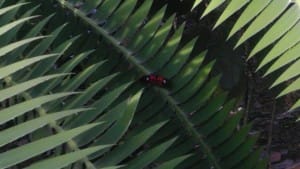 The Childrens Garden is both fun and educational. It encourages interaction and invites children to learn and explore. There are numerous activities including digging for fossils in the Rock Quarry, climbing around in the Treehouse Village, listening to a story or watching a puppet show in the Storytelling Garden, navigating and solving the Butterfly Maze, and more. There's plenty of family friendly fun for everyone.
Newly opened this summer is the Japanese Gardens. These beautiful gardens were crafted to capture the essence of a traditional Japanese garden, and were designed with tranquility in mind. The gardens feature an authentic Japanese teahouse, a Zen garden, ponds and waterfalls, sculptures, a bonsai tree display, and beautiful plants such as bamboo, Japanese maples, and Japanese flowering cherry trees.
In addition to gardens and sculptures, Frederick Meijer Gardens and Sculpture Park features an outdoor amphitheater and hosts a summer concert series featuring both local and world renowned musicians and bands.
In celebration of their 20th anniversary, Frederick Meijer Gardens and Sculpture Park has a calendar of spectacular events planned throughout the year. They also held a special 20th anniversary concert featuring 17-time Grammy Award winner Tony Bennett.
The Frederick Meijer Gardens & Sculpture Park is always growing and always changing. Whether it be with new plants and flowers in bloom, the addition of art or displays, annual displays such as Art Prize, Butterflies are Blooming, or Christmas Traditions Around the World, there is always something new and exciting to experience. For more information, please visit their website at www.meijergardens.org.
Please join us in congratulating Frederick Meijer Gardens and Sculpture Park on their 20th anniversary!