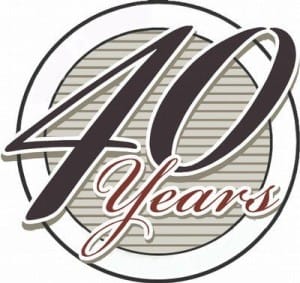 Cascade Engineering was founded in 1973, by company President and CEO Fred P. Keller, and is headquartered in Grand Rapids, Michigan.  Cascade is a manufacturer and leading provider of engineered plastics systems and components, serving a multitude of industries. In addition to manufacturing, they offer design, development, and coordination of logistics, providing customers with complete service.  Cascade Engineering is nationally recognized for sustainable business practices and high quality, focusing on the Triple Bottom Line – having a positive impact on people, the planet, and profit. Today, Cascade Engineering is a global company, with 15 locations, 13 strategic businesses, and over 1100 employees, serving an array of industries including:
CK technologies – Manufactures large plastic injection components used for commercial truck applications
Cascade Engineering Automotive Americas – Plastics technology to replace heavier metal interior and exterior parts, resulting in lighter weight vehicles with improved fuel economy
Cascade Engineering Automotive Europe – Manufactures and assembles plastic injection molded components used for vehicle HVAC, electrical and fuel management systems
Cascade Cart Solutions – Provides products and services for the solid waste and recycling industry, including bins, rolling carts, front and rear-load commercial containers, lifters, and other service technology solutions
Extreme RFID – Designs and manufactures RFID tags for harsh environmental conditions
Cascade Engineering Commercial Products – Commercial seating plastic molding processes like co-injection, multi-shot, 3D suction blow molding, insert molding and fabric adhesion technology
Invisible Waste Services – Provides valet trash services to multi-family residential communities using the patented "Bench" located near the resident's front door
Noble Polymers – Specializing in the development and production of compounded thermoplastic resins
Decade Products – Provides a complete line of reusable plastic containers and pallets for industrial, agriculture and food processing applications worldwide
Cascade Renewable Energy –  Provides wind and solar services including site assessments and feasibility studies, system design engineering, project management, installation construction, and technical support
Cascade Consulting Group – Provides training, mentoring and consulting services to help organizations use sustainable solutions to produce business and community results
Triple Quest – Manufactures and distributes the HydrAid® BioSand water filter which is capable of providing a family of 10 with safe drinking water for 10 years.
Cascade Engineering has been recognized for their sustainability efforts and accolades, which include:
Platinum LEED Certified
Certified "B" Corporation
Finalist for the 2013 Grand Rapids Area Chamber's Excellence in Business EPIC award
Winner of the 2011 Innovation Michigan Lifetime Achievement Award
City of Grand Rapids, Cascade Engineering Partner in Green Award 2013
Ergonomic Success Award from the Michigan Occupational Safety and Health Administration 2005
National Governors Association Distinguished Service Award
Best Medium Company to Work for in America finalist 2004
Join us in congratulating Cascade Engineering on their 40th anniversary!